We Know Real Estate.
Request our complete guides, free! You'll receive top down picture of nearly everything you need to consider as a real estate buyer or seller in any market. Get more informed by requesting our guides below!
Learn more about
Top 10 things you need to know before selling your home, including tips for low cost improvements for a better selling price
Discover how you know when it is right to make that repair, and knowing when and how to invest in your house
A complete step by step breakdown of real world facts VS real estate reality TV shows, comparing and contrasting the differences
The Seven Steps to Owning a Home, and how to maximize the success of your transaction every step of the way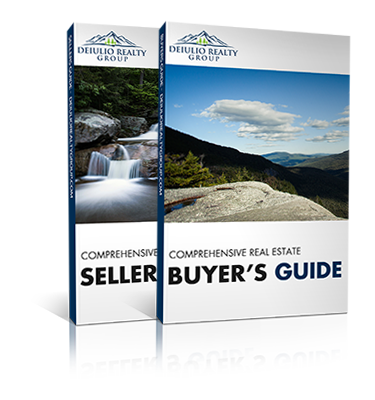 Download the guides below or ask a question and we'll answer promptly!
Contact Our Team
SEE WHAT OTHERS ARE SAYING
Prompt responses to my questions
"
After having three other realtors that we were unhappy with, finding Anthony was a blessing. He offered a professional and always positive attitude, prompt responses to my never ending stream of questions, and a great vault of knowledge on all things real estate. He took care of business but seemed
relaxed at the same time. It is immediately apparent that Anthony loves what he does. Being a good real estate agent comes naturally to him, he makes it look easy! We purchased our home from an Estate with 12 siblings. It was challenging to say the least. Anthony handled it like a pro.
"
Willing to go the extra mile
"
My husband and I have purchased properties in the past, but Anthony really stood out as someone who is willing to go the extra mile for his clients. He is honest, reliable, and trustworthy--you know that you are getting the best information possible with every answered question. We highly recommend
him for any real estate transaction.
"
Helped us buy our first home
"Anthony helped us buy our first home and was wonderful to work with. He was easy to talk to, prompt, flexible, and great with our two small children when they had to come along. He truly made the whole process uncomplicated and stress free."
Very instrumental and most importantly
"
Anthony was very instrumental and most importantly, patient, with us as we didn't know if we wanted to go with an already constructed home or purchase land and build new. He was very accommodating with scheduling where we traveled from out of state and he was always available and happy to show us
different options. We also asked him numerous questions we had along the way and he would respond very quickly. I would highly recommend Anthony (and already did) if you're looking for a residential home, summer home or want to explore options of buying land, contact Anthony, you won't be disappointed
"
Knows the local real estate market
"Anthony knows the local RE market and area well; he was very easy to work with and responsive to our needs. We would highly recommend Anthony to our friends and family, or anyone looking for a property in the Bethel / Sunday River area."
He quickly knew what we were looking for
"
Anthony was very responsive, even on short notices, and was always forthcoming with information and pleasant demeanor. He quickly learned what we were looking for, and helped steer us to it in a relatively thin market.
"
Being honest and helpful for your needs
"
Anthony is an ideal agent because he knows the area very well, is on time to appointments (usually there before you are), communicates well and best of all, doesn't try to convince you of anything; he has no agenda other than being honest and helpful for your needs. There is zero pressure from him.
He is laid back and friendly. You can't go wrong with him
"